June 15, 16, 17 2018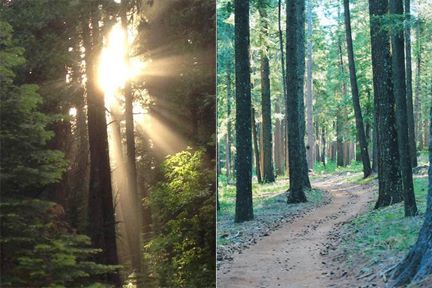 I am very excited to take over the management of the Wild West ride. Melissa Ribley will be staying on as the Head Control Judge and as a consultant. Thank you to Melissa and Robert for their 19 years of hard work making this a fantastic ride. My husband and I hope to continue in their footsteps to produce a wonderful ride for years to come.
You have two options of how to enter the ride:
Ride Entry Form (Click Here) print out the pdf form and mail it in with a check.
You may also fill out this form, Google Doc Entry and then send friends and family paypal to wildwestendurance@gmail.com or mail in a check. Please let me know which form of payment you will be sending. I will have release forms at the ride for you to sign. If you accidentally send the money as a Paypal payment I will charge you the fees.
This ride promises to be one of the best endurance rides in the west! It offers scenic trail in the foothills of the beautiful Sierra Mountains.
You will ride over both single track trails and dirt logging roads with plenty of horse water on the trail and in camp. The special use permitted area of the ride is within the Tahoe National Forest. The trail is of moderate difficulty and is well marked. There are some areas of rocks, pads are recommended, hoof protection is required.
Base camp is located in the beautifully wooded horse camp, Skillman Campground. Directions to Skillman Campground: From the intersection of I-80 and Highway 20 go west on Highway 20 towards Nevada City 13 miles. Skillman Campground is on the left. Look for ride signs. From Nevada City, go east on Highway 20 towards Reno 13.5 miles. Skillman Campground is on the right. Look for ride signs. Camp opens Thursday, June 14 at 8:00 a.m. and closes Monday, June 18. Early arrivals will pay the Forest Service a camping fee of $25.00/night.
Parking space is very limited so please bring as small a rig as possible and car/trailer pool when possible. No extra vehicles allowed.
Portable corrals are allowed only on a very limited basis as space allows. Be prepared to clean up your horses manure/left over hay. Wheelbarrows and rakes are available for your use. FFA students are available to clean your camp for a fee. You must pay for camping each night at Skillman – see entry. No vehicles without a camping pass will be allowed in Skillman Campground or the adjacent day use area.
Friday and Saturday nights feature a potluck dinner under the stars with a friendly campfire. Ride will provide plates, silverware and drinks. So please bring your favorite dish and your favorite stories.
The Sunday evening dinner will be a delicious catered awards banquet, included in your entry, with special awards going to those horse/rider teams who complete all 3 days.
Base camp will have horse water, people water and porta potties. There is no power, phone service, or other improvements. There are a few corrals for rent in Skillman ($85.00/weekend, payment must accompany entry to reserve corral, please e-mail to inquire of availability). The nearest phones, stores and fuel are in Nevada City which is approximately 13 miles from camp. Please come prepared to clean up your hay/manure.
The camp is located in the mountains at 3,500 feet and so nights can be cool. Weather in the Sierra Mountains can be unpredictable so come prepared for rain and/or snow.
Entry form: New this year, the ride fee that is listed separately from the entry fee is the AERC and CA Drug Testing fee applicable to ALL riders including members. We have listed it separately for our own bookkeeping purposes. The camping fee is per rig per night. So if two people or more share a rig the camping fee will only be paid on one rider's entry.
Ride Manager: Elicia Kamberg (707) 498-7306 call or text (no service at ride after 6/13) e-mail: WildWestEndurance@gmail.com
Head Vet: Melissa Ribley
Entries will be limited to 100 riders.
Cancellations received by 6/8/18 will receive a refund minus a $25 administrative fee. No refund for cancellations after 6/9/18 unless accompanied by a letter from your vet. Riders pulled will receive a refund minus the administrative fee for days not ridden. Checks will be cashed as they arrive. There is a $40 late fee for entries post marked after June 1, 2018. No extra vehicles allowed. If you decide last minute to come please e-mail us by 6/12/18 to check parking availability and let us know you're coming. Riders who do not contact us could be turned away or may need to park in the overflow area.
All AERC Rules Will Apply.
Additional Rules:
1) Portable corrals are allowed only on a limited basis as space allows.
2) Each vehicle in Skillman or the adjacent day use area must have a camping pass – no extra vehicles allowed.
3) All dogs must be on a leash at all times.
4) All hay/manure must be cleaned up.
We look forward to seeing you for a fun weekend at the Wild West Ride.
The US. Department of Agriculture Forest Service prohibits discrimination in all its programs and activities on the basis of race, color, national origin, sex, religion, age, disability, political beliefs, sexual orientation and marital or family status. On designated public lands, the use of weed free and weed-seed-free feed and hay is required. Feed stock only weed-free feed for several days before travel on National Forest System lands. Inspect, brush, and clean animals, especially hooves and legs, before entering public land. Inspect and clean tack and equipment. Tie or hold stock in ways that minimize soil disturbance and avoid loss of desirable vegetation.